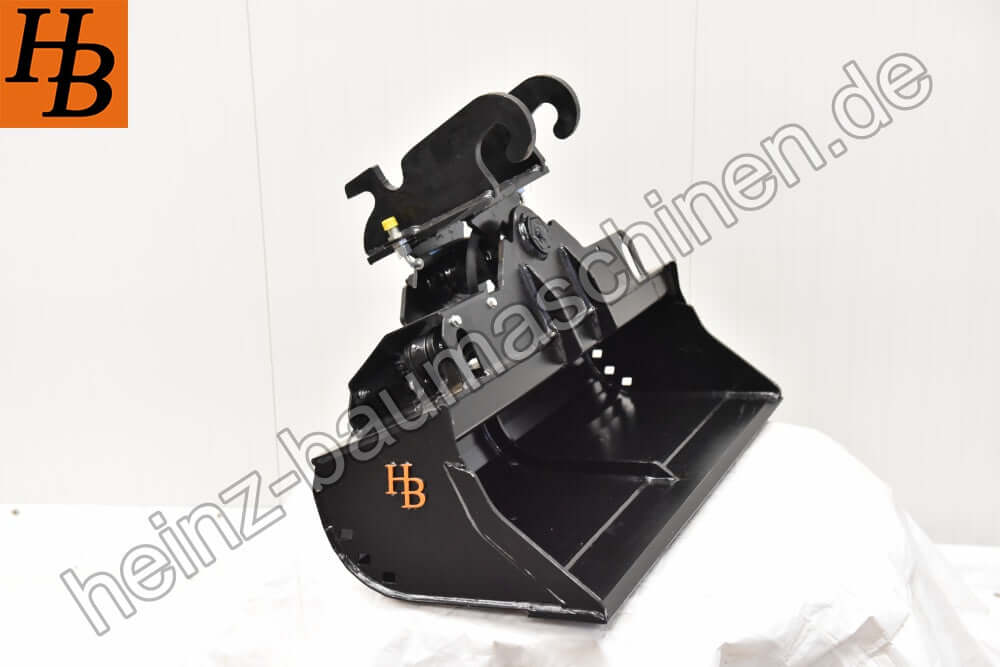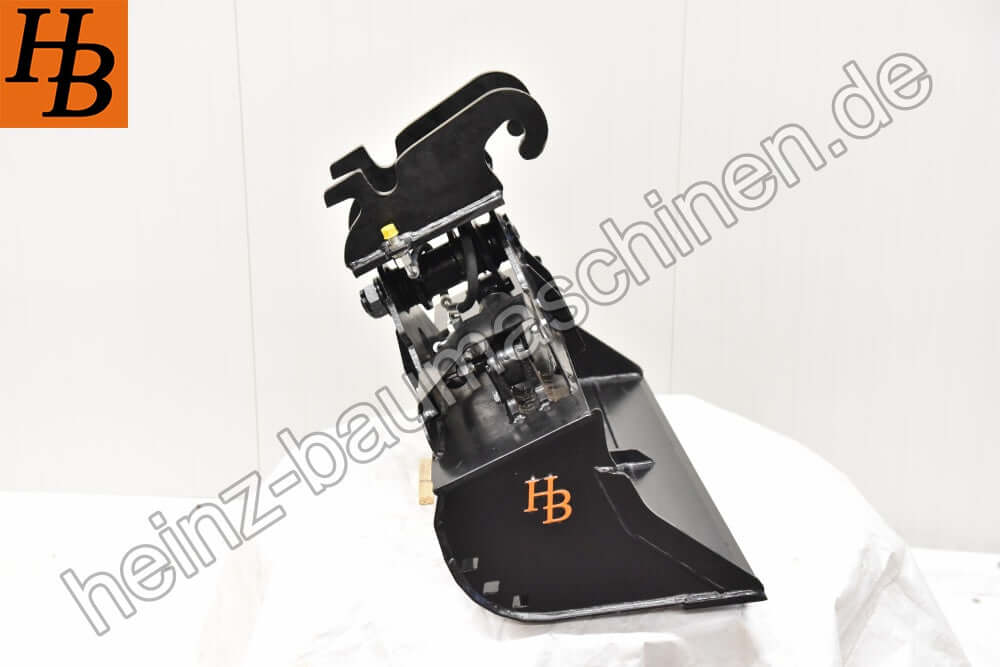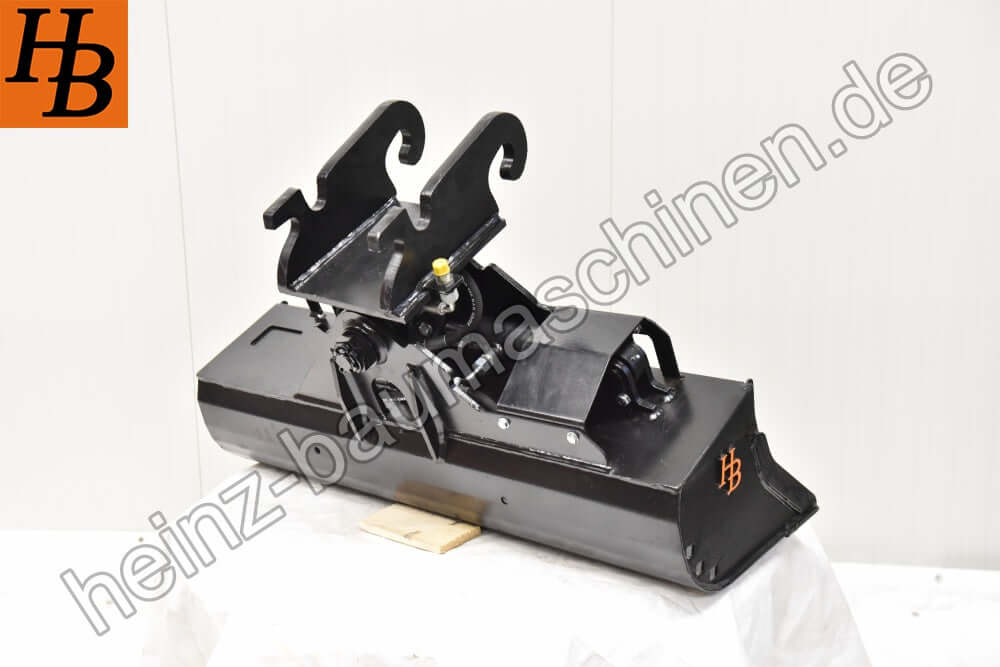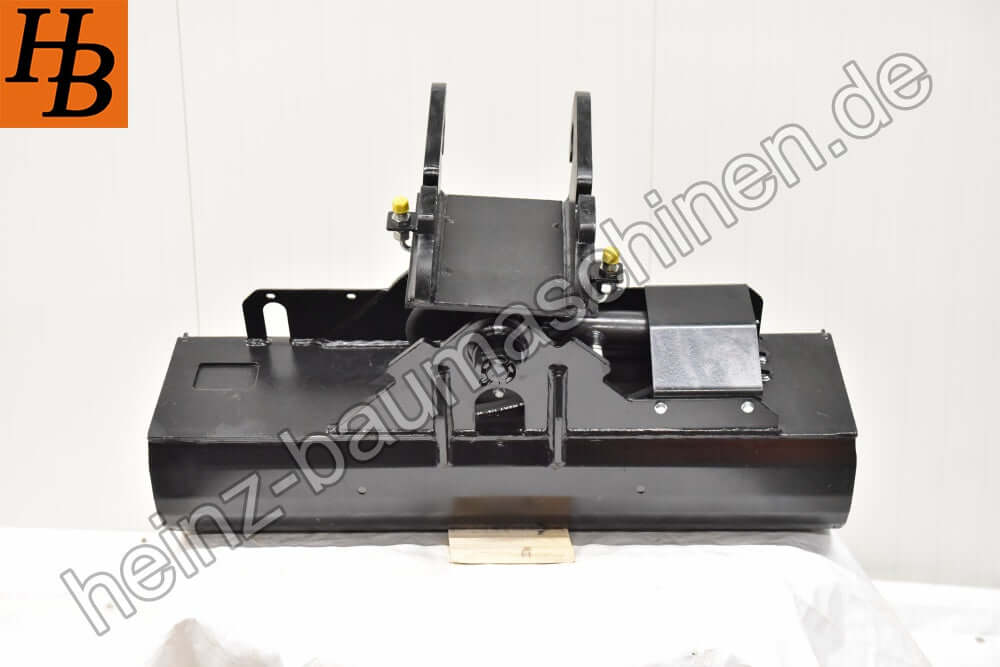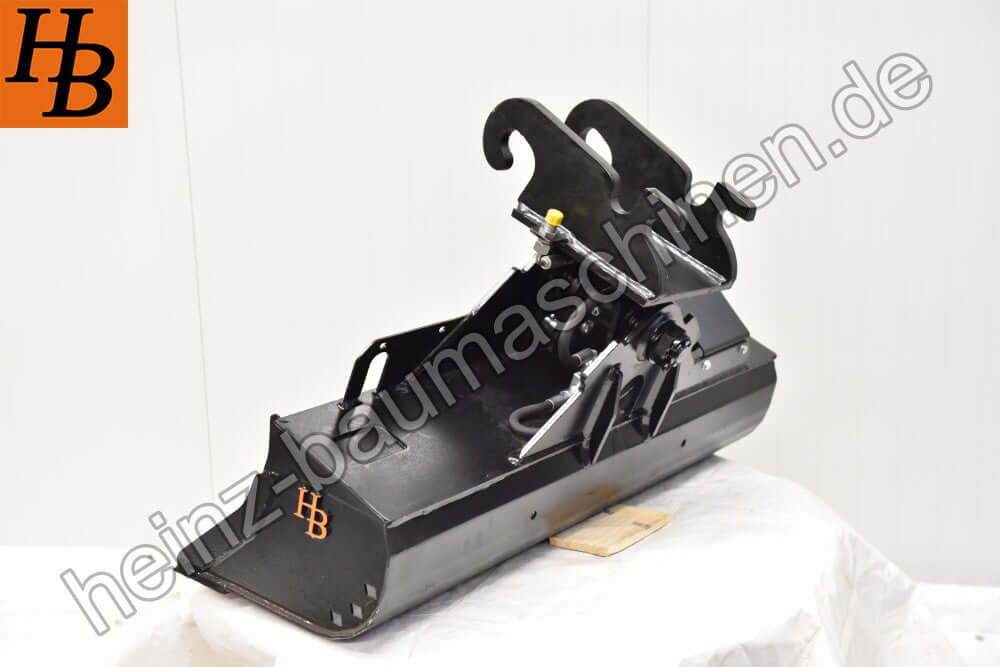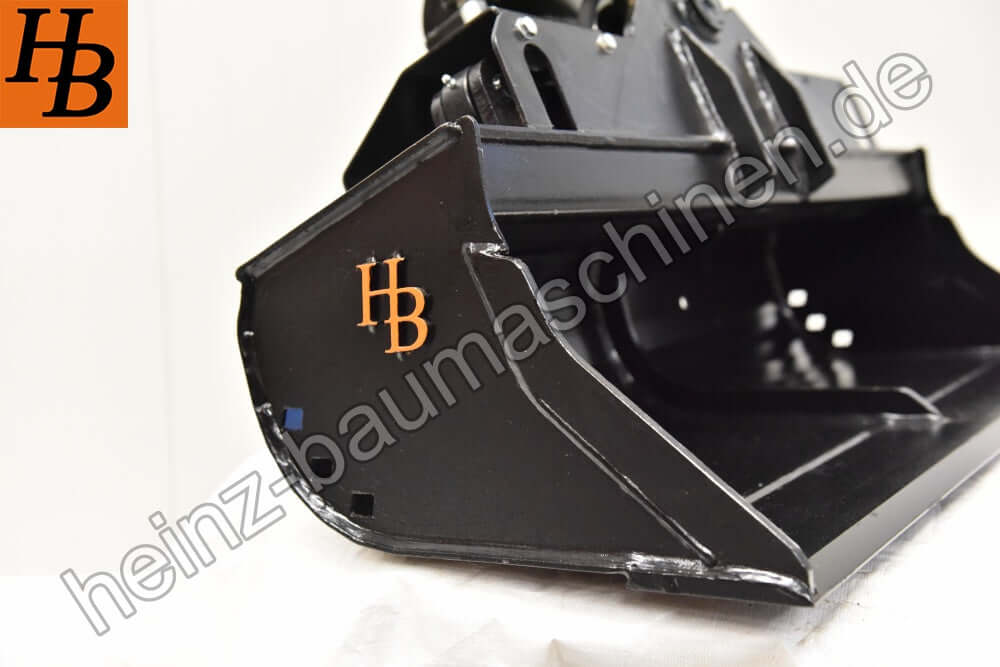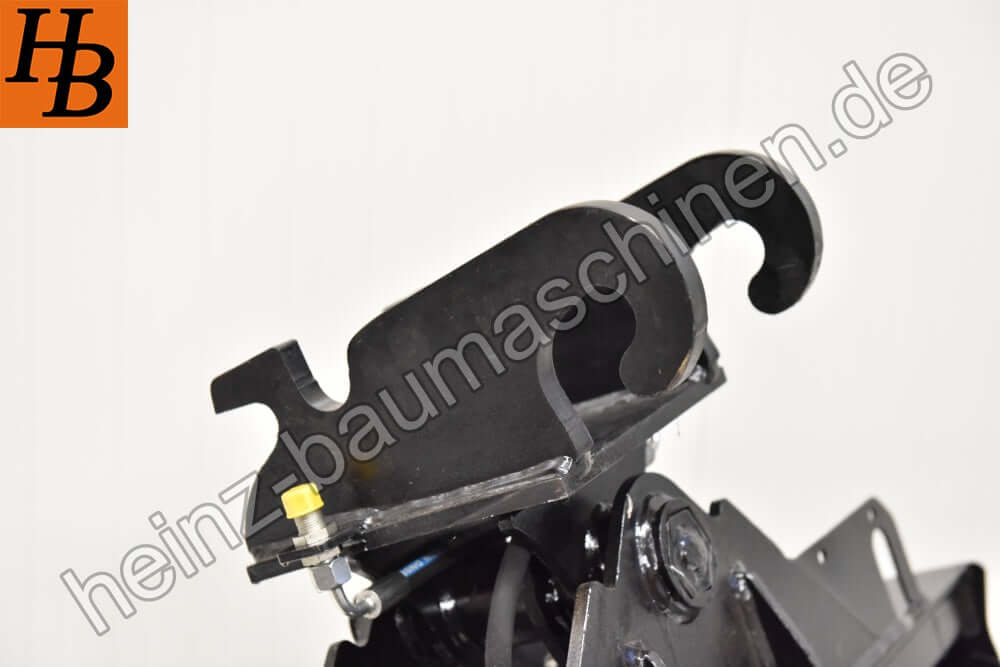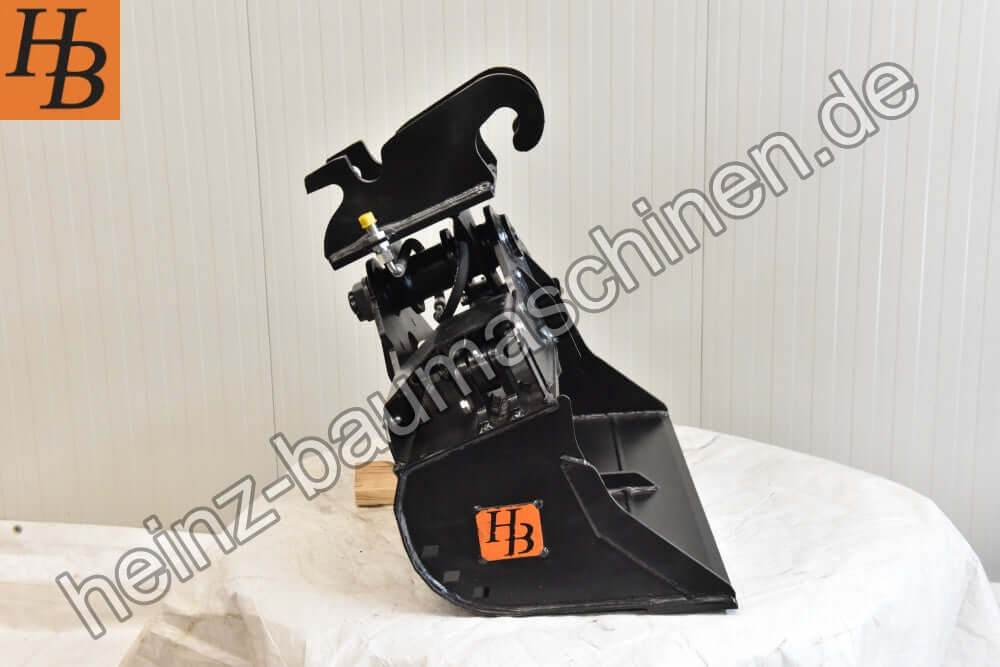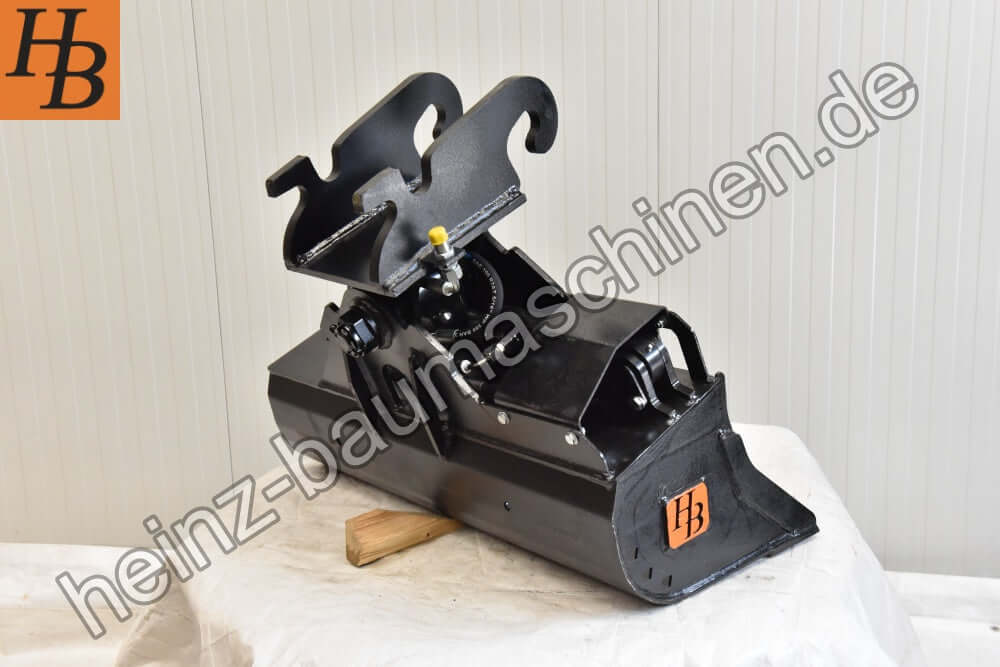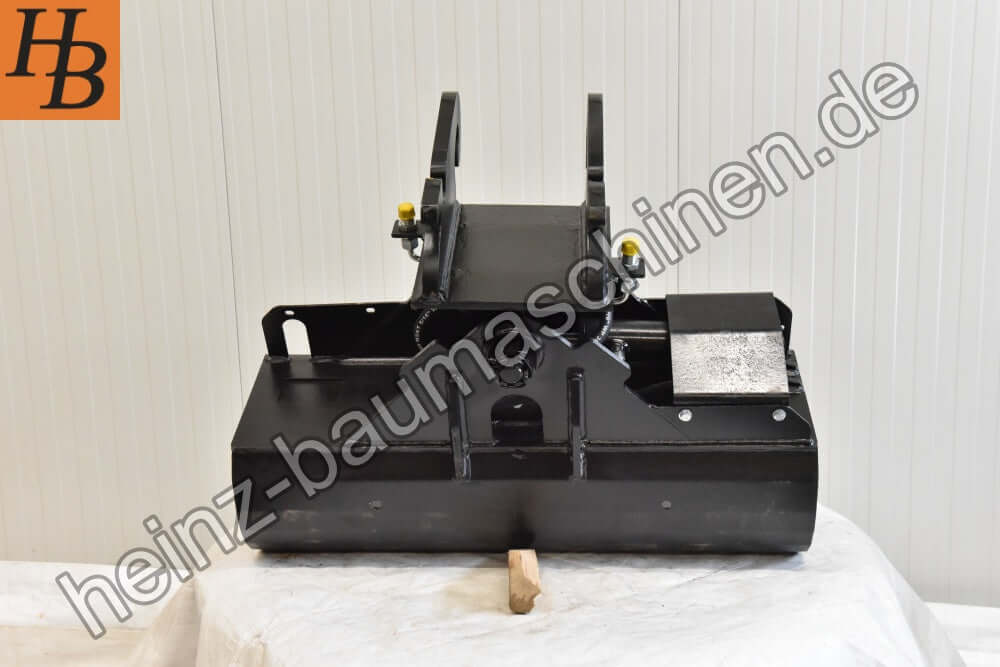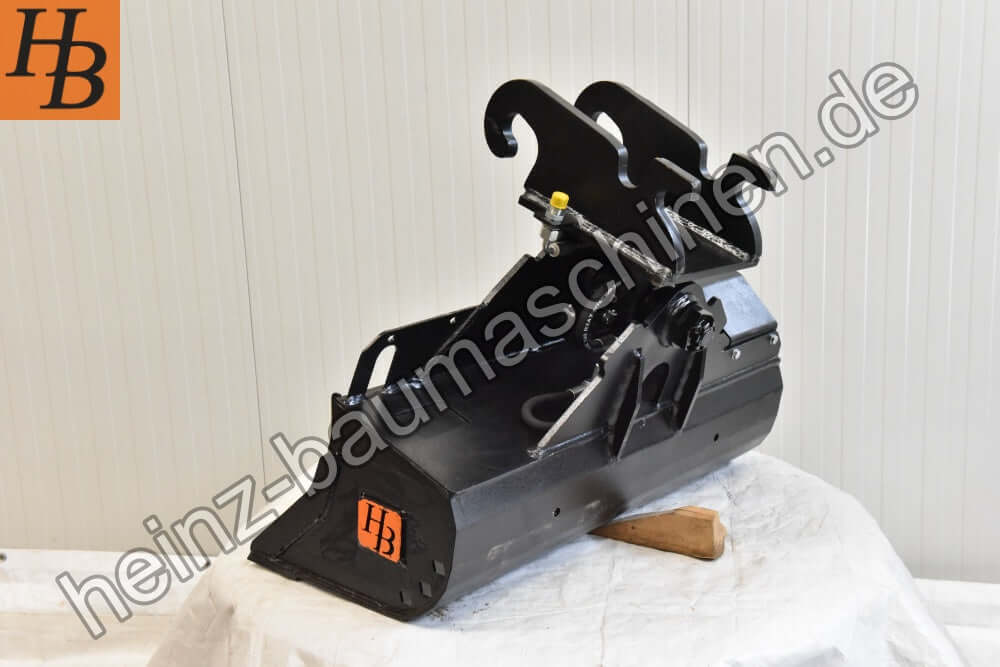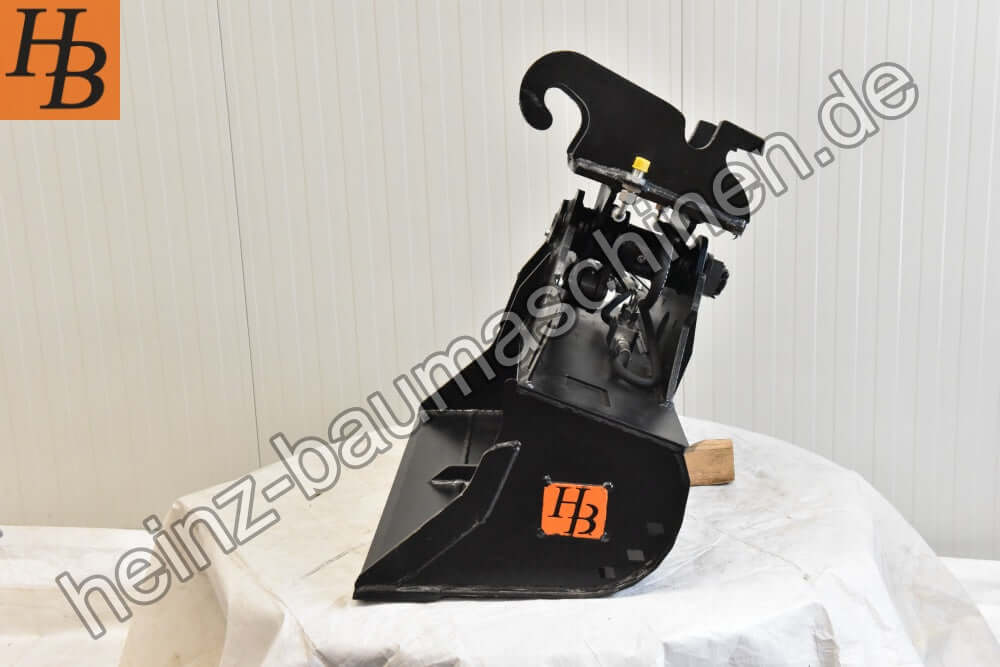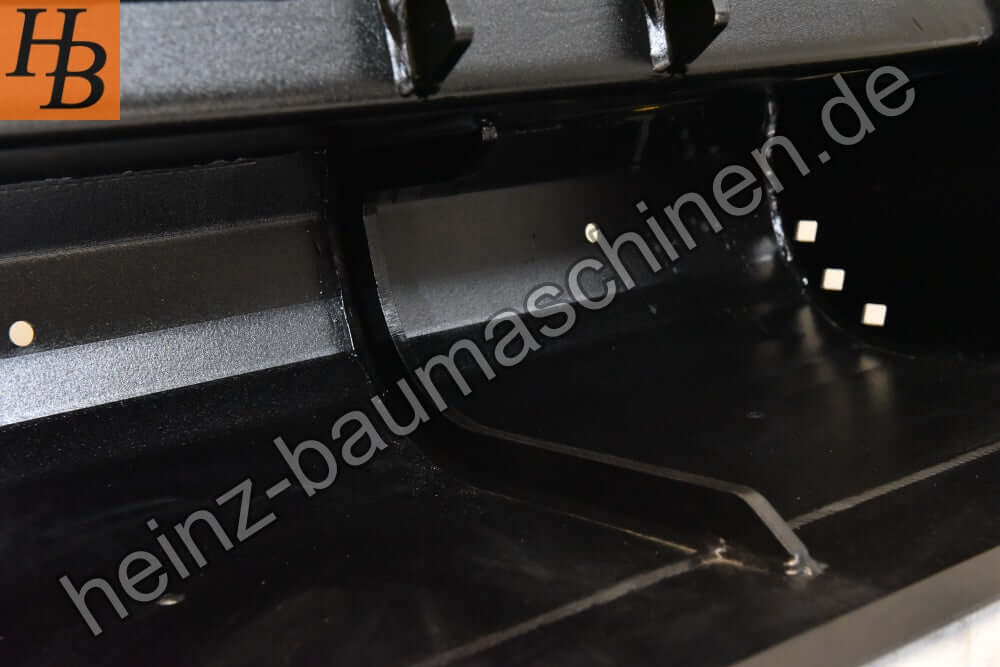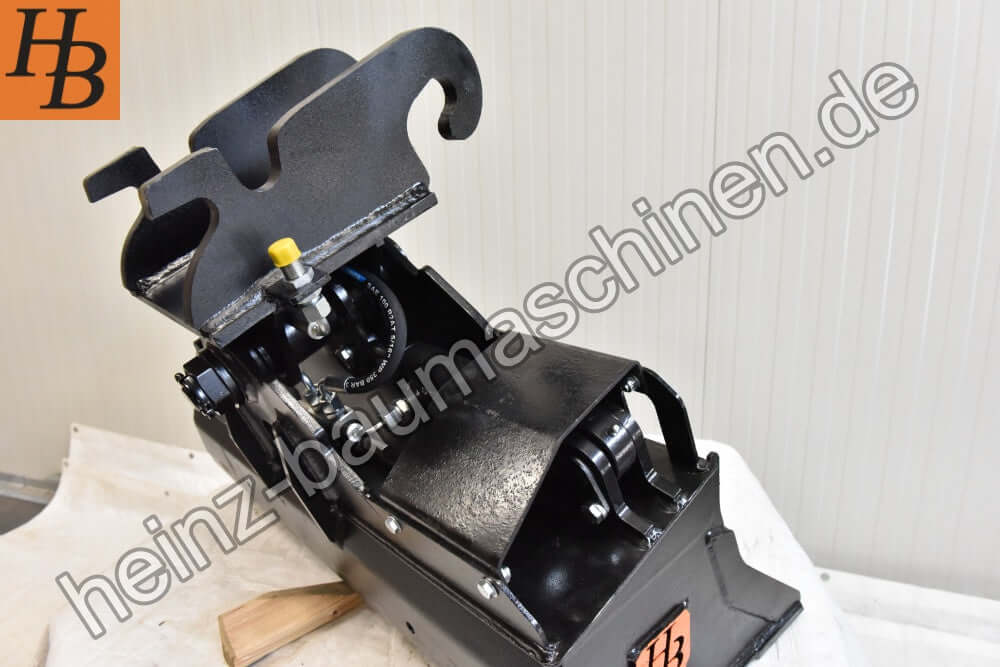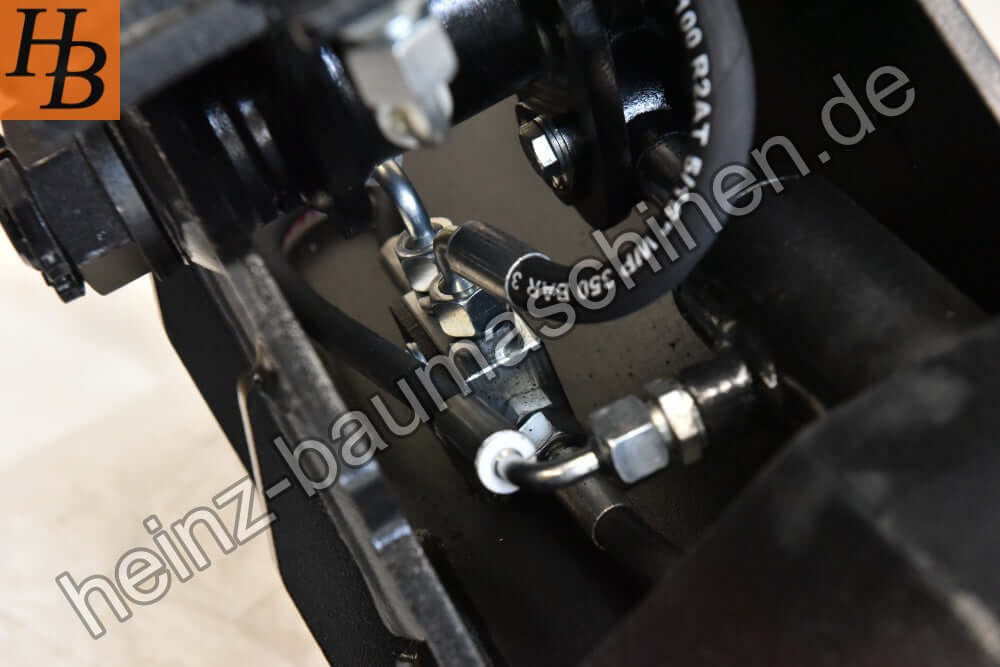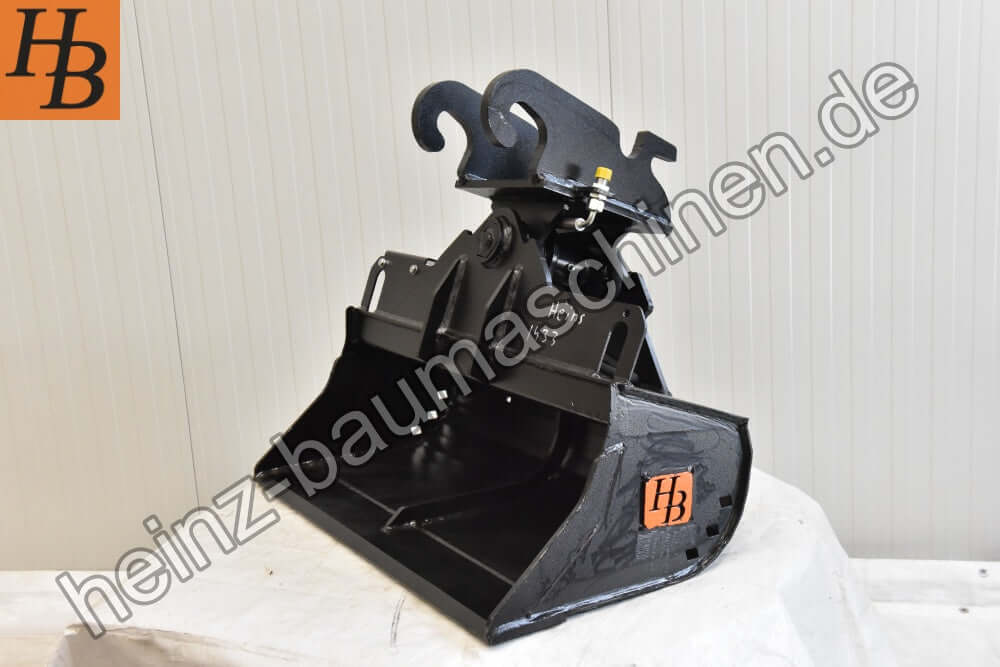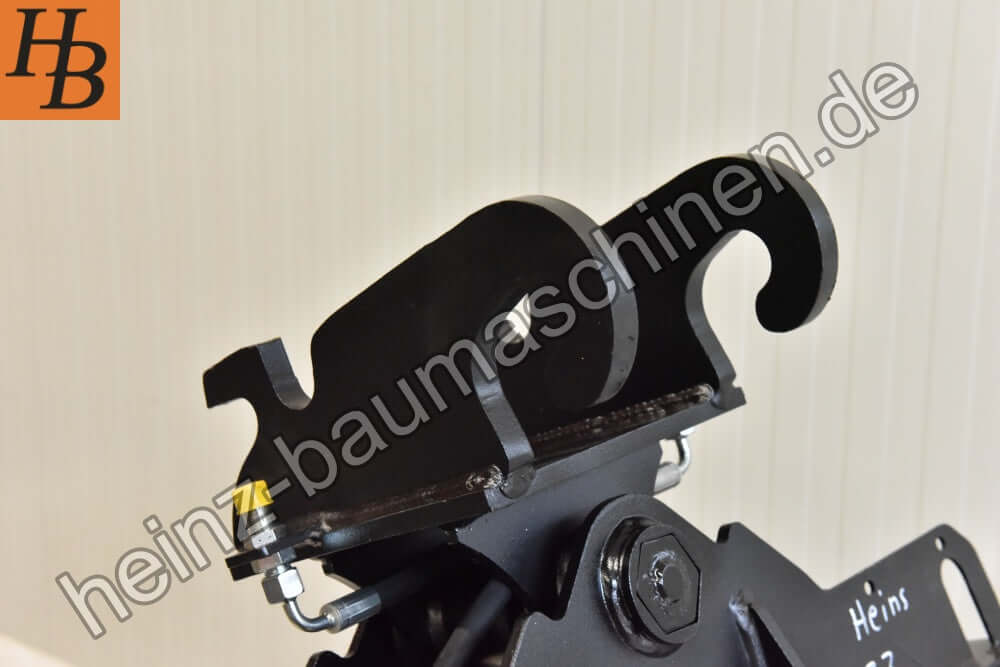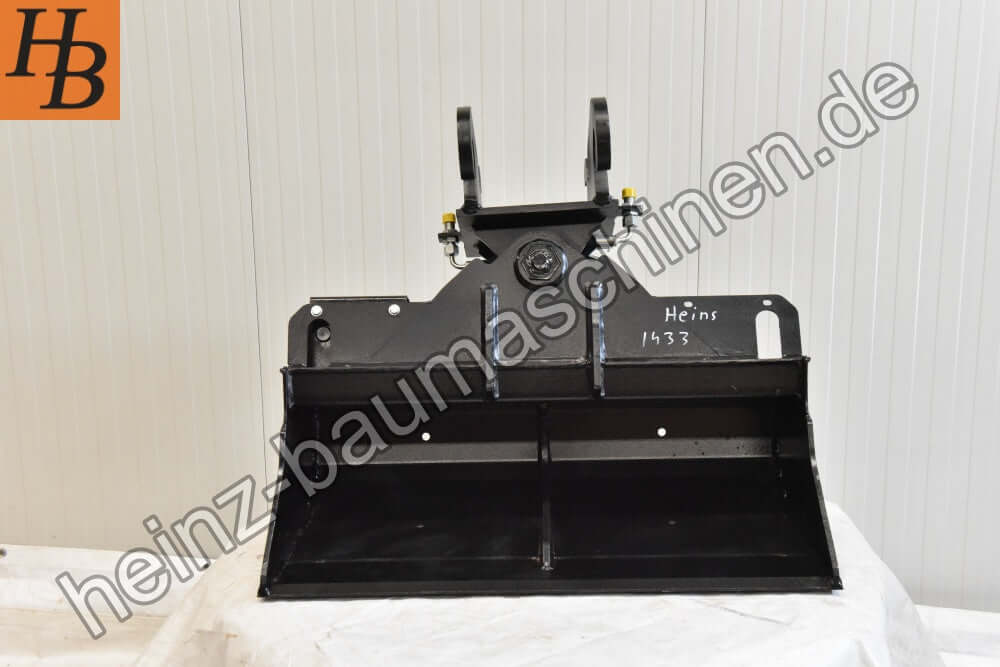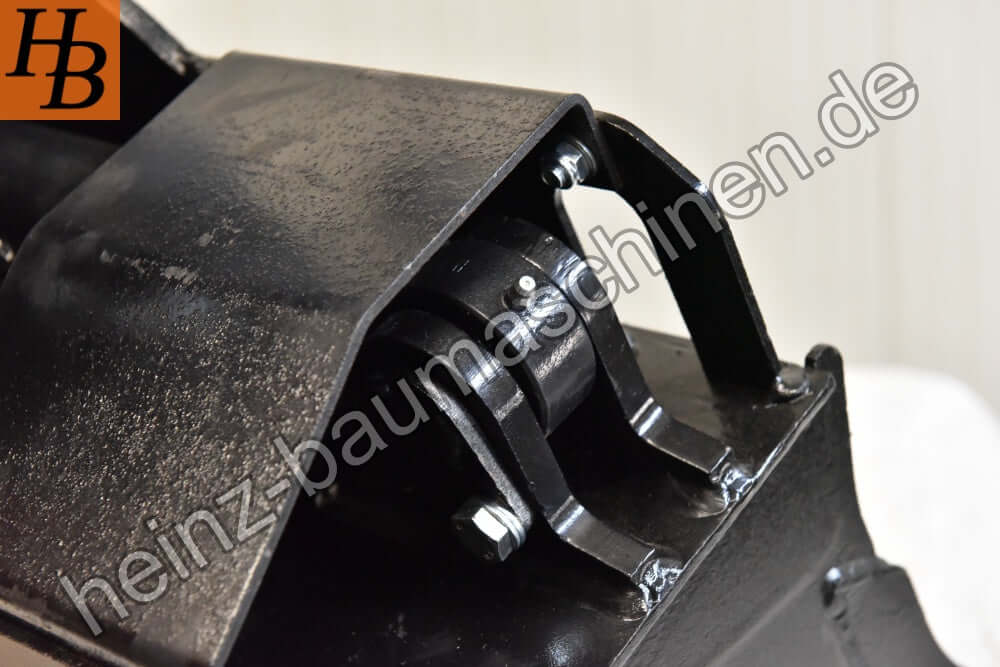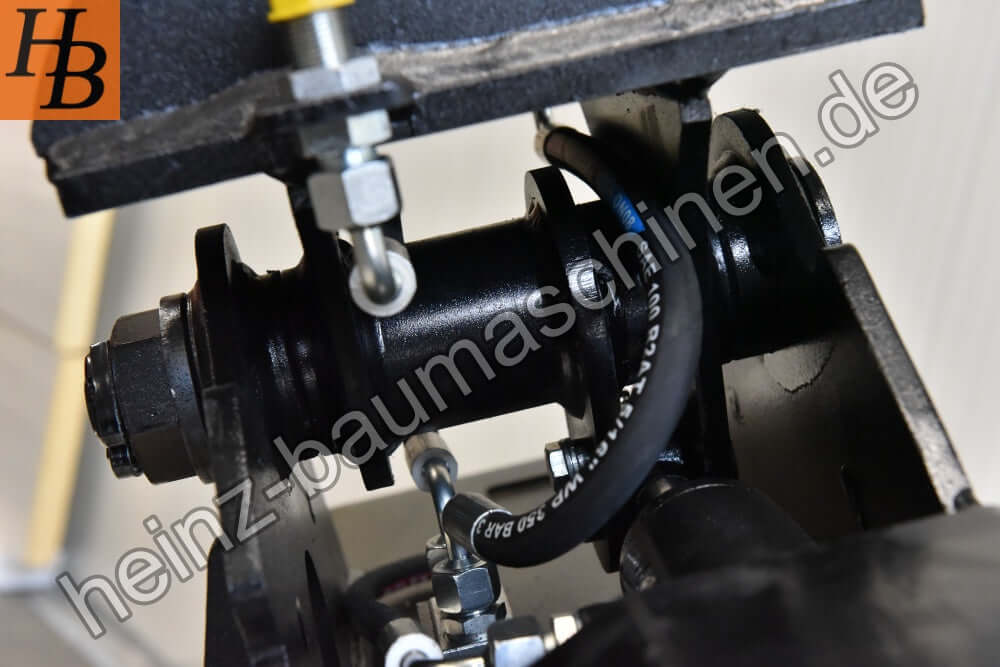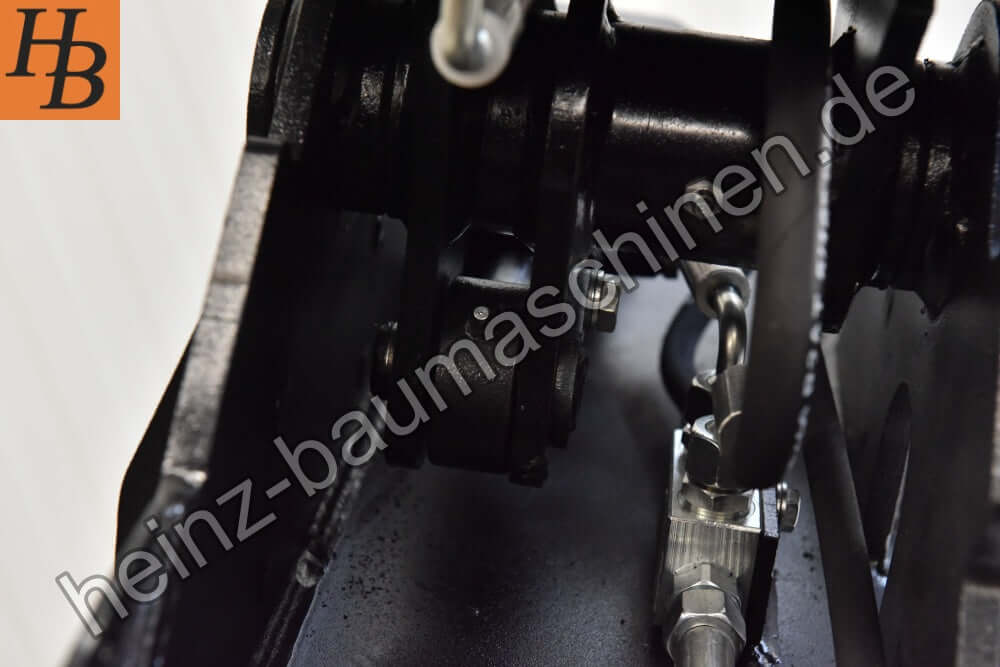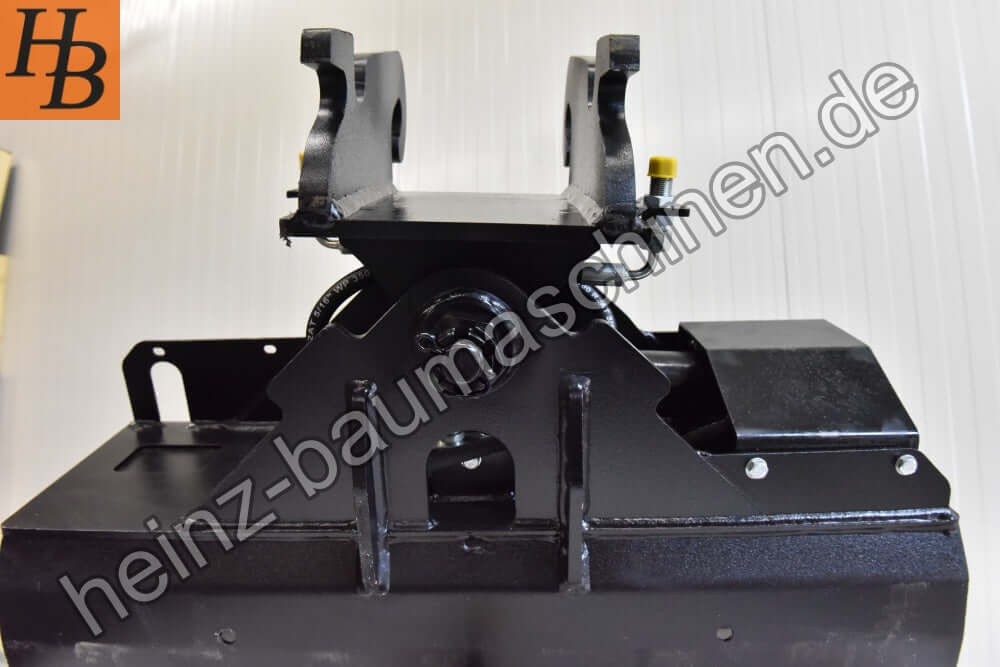 Ditch cleaning bucket Tilting bucket Hydraulic 800mm MS01 SW01 QC01 KL1
sofort verfügbar (2)
Delivery time: 1-3 days
Pickup available at Lager Meinerzhagen
Usually ready in 2 hours
Ditch cleaning bucket Tilting bucket Hydraulic 800mm MS01 SW01 QC01 KL1
Lager Meinerzhagen
Pickup available, usually ready in 2 hours
Darmcher Grund 37
58540 Meinerzhagen
Germany
+491738014073
For sale is a brand new rigid ditch clearing bucket with MS01 mount and 2x hydraulic hoses with abrasion protection.
The use of wear and abrasion-resistant steels, preferably S355J2+N and HB500, enables very long service lives and low maintenance and repair costs.

➜ Manufactured from wear-resistant S355J2+N and HB500 steel
➜ Side cutters made of high-quality 8mm steel (S355J+2N)
➜ Cutting bar 110x12mm from HB500
➜ Sturdy, strong construction
➜ Center sickle
➜ Hydraulic hose connections in swivel head, thus no tearing off
➜ Swivel bearing bushings can be changed
➜ Double-acting pilot operated check valves (load holding valve)
➜ Grease nipples at bearing points
➜ Protruding cutting edges protect weld seams and side parts
➜ High-quality paintwork (primed / painted)
➜ Transport hook for easy transport of the backhoe
➜ 1 year guarantee on welds
➜ Excellent value for money
Anwendung: Der Grabenräumlöffel eignet sich zum Aufnehmen, Transportieren, Heben und Ausschütten von Erdreich und leichten Böden beim Graben- und Muldenbau sowie zum Herstellen von Böschungen, Banketten und anderen komplexen Geländeformen.

**** Ihre Vorteile ****
✅ Geringe Wartungs- und Instandhaltungskosten ✅
✅ Schnelle Lieferung, i. d. R. 24-48 Stunden (Montag-Freitag) Deutschlandweit ✅
✅ Gute und freundliche Beratung ✅
✅ 100% Herstellung in EU nach Europäischen Qualitätsstandards ✅
✅ Sehr gute Verarbeitung ✅
✅ Gehen auf Ihre Wünsche ein ✅
✅ Erreichbar 24/7 ✅


❓Wenn Sie andere Ausführung oder Größe benötigen, könne Sie uns gerne kontaktieren ❓
❓Andere Aufnahme wie: MS | Liebherr SW | Verachtert CW | Schaeff | JCB | Direktanbau – Bolzen | Martin | Atlas SMP | Terex | etc.❓


❗ Hinweis: Produktfotos können abweichen. Technische Änderungen vorbehalten. ❗
Heinz Baumaschinen
Grabenräumlöffel Hydraulisch
Entdecken Sie unsere hochwertigen hydraulischen Grabenräumlöffel! Unsere Grabenräumlöffel bieten eine hervorragende Leistung und ermöglichen ein schnelles und effektives Ausheben von Gräben auf Baustellen.
Unsere hydraulischen Grabenräumlöffel sind aus robusten Materialien hergestellt und bieten eine hervorragende Haltbarkeit und Zuverlässigkeit. Wir bieten eine Vielzahl von Größen und Ausführungen an, um sicherzustellen, dass Sie den perfekten Grabenräumlöffel für Ihre Maschine finden.
Egal, ob Sie in der Bauindustrie tätig sind oder einfach nur ein zuverlässiges Werkzeug für den Einsatz auf Ihrer Baustelle benötigen, unsere hydraulischen Grabenräumlöffel sind eine hervorragende Wahl. Wir sind stolz darauf, hochwertige Produkte zu wettbewerbsfähigen Preisen anzubieten und unseren Kunden den bestmöglichen Service zu bieten.
Unser Team von erfahrenen Fachleuten steht Ihnen gerne zur Verfügung, um Ihnen bei der Auswahl des richtigen hydraulischen Grabenräumlöffels für Ihre Anforderungen zu helfen. Kontaktieren Sie uns noch heute, um weitere Informationen zu unseren Produkten und Dienstleistungen zu erhalten.
Kurz gesagt, wenn Sie einen zuverlässigen, langlebigen und qualitativ hochwertigen hydraulischen Grabenräumlöffel benötigen, sind Sie bei uns genau richtig. Wir freuen uns darauf, von Ihnen zu hören und Ihnen bei der Erfüllung Ihrer Bauprojekte zu helfen!