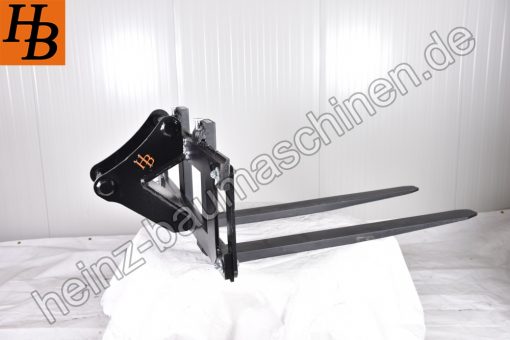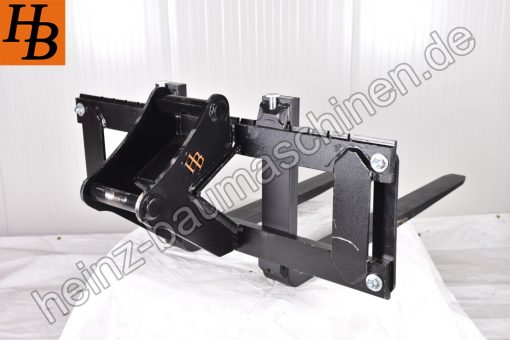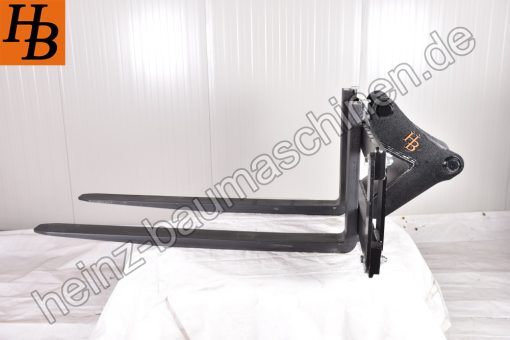 Pallet fork MS03 SW03 QC03 SY up to 2.5t fork carriage mini excavator
sofort verfügbar (2)
Delivery time: 1-3 days
Pickup available at Lager Meinerzhagen
Usually ready in 2 hours
Pallet fork MS03 SW03 QC03 SY up to 2.5t fork carriage mini excavator
Lager Meinerzhagen
Pickup available, usually ready in 2 hours
Darmcher Grund 37
58540 Meinerzhagen
Germany
+491738014073
A brand new pallet fork with MS03SY mount is for sale.
An excavator pallet fork is an essential tool for any construction and storage operation. With it, you can move materials quickly and easily, saving time and effort and increasing the efficiency of your business.
The use of wear and abrasion-resistant steels, preferably S355J2+N, enables very long service lives and low maintenance and repair costs.
➜ With the MS03SY recording, the pallet fork can be used from and to the excavator.
➜ Manufactured from wear-resistant S355J2+N
➜ High quality paintwork (primed / painted)
➜ 1 year guarantee on welds
➜ Excellent value for money
Die Palettengabel dienen insbesondere dem Transport von Palettenware, kann aber auch für Strohballen oder ähnlich geformte Güter eingesetzt werden.

**** Ihre Vorteile ****
✅ Geringe Wartungs- und Instandhaltungskosten ✅
✅ Schnelle Lieferung, i. d. R. 24-48 Stunden (Montag-Freitag) Deutschlandweit ✅
✅ Gute und freundliche Beratung ✅
✅ 100% Herstellung in EU nach Europäischen Qualitätsstandards ✅
✅ Sehr gute Verarbeitung ✅
✅ Gehen auf Ihre Wünsche ein ✅
✅ Erreichbar 24/7 ✅


❓Wenn Sie andere Ausführung oder Größe benötigen, könne Sie uns gerne kontaktieren ❓
❓Andere Aufnahme wie: MS | Liebherr SW | Verachtert CW | Schaeff | JCB | Direktanbau – Bolzen | Martin | Atlas SMP | Terex | etc.❓


❗ Hinweis: Produktfotos können abweichen. Technische Änderungen vorbehalten. ❗
Alles wie beschrieben, sehr schnelle Lieferung. Alles bestens
Sehr stabile Konstruktion, passt auf Anhieb, schnelle Lieferung, Preis – Leistungsverhältnis stimmt.
Ist eine Empfehlung !