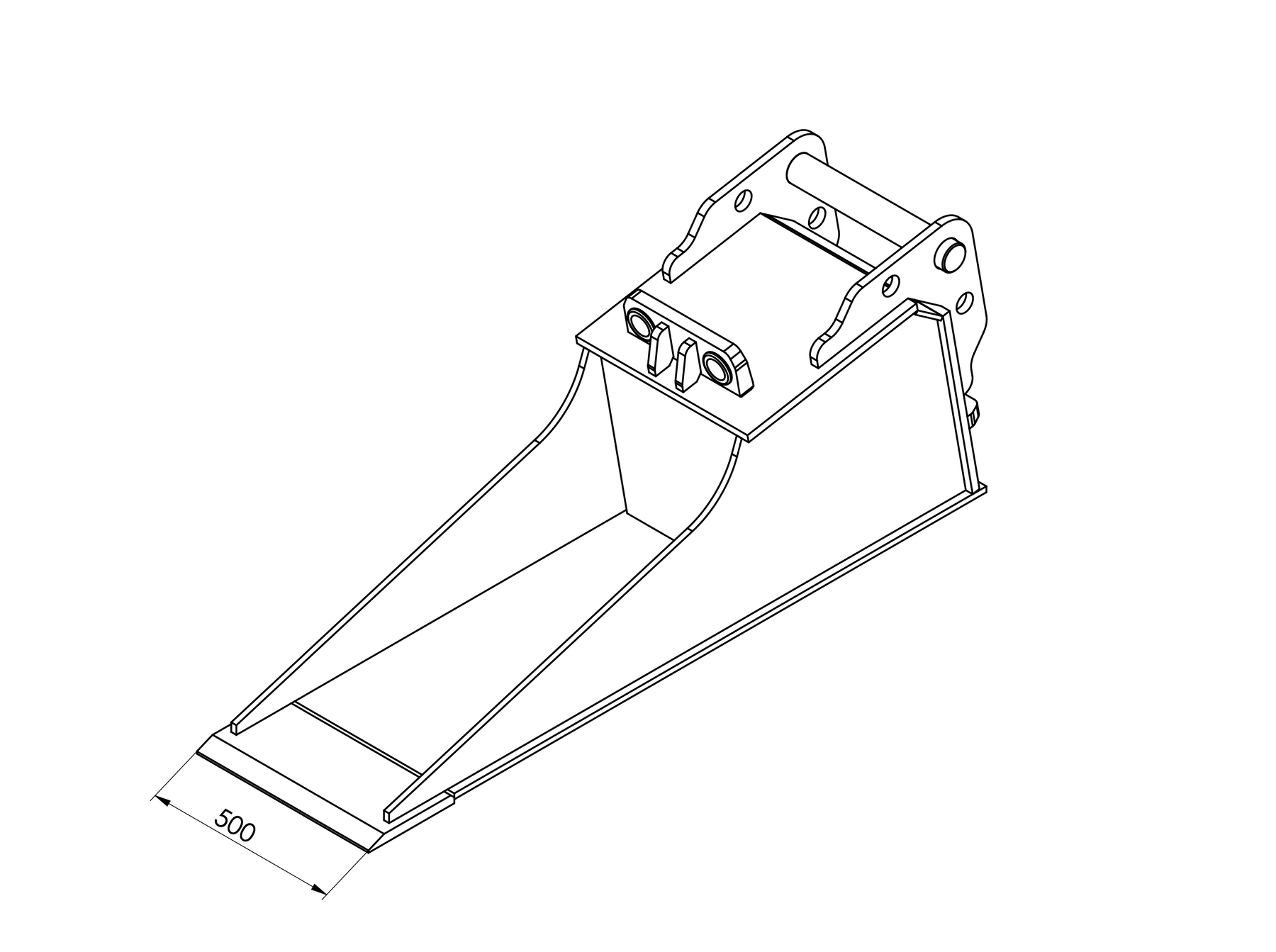 Spade, power spade, clearing spade, distribution spade for excavator MS10
For sale is a brand new spade with MS10 mount.

The use of wear and abrasion-resistant steels, preferably S355J2+N and HB500, enables very long service lives and low maintenance and repair costs.
➜ With the MS10 mount, the spade can be mounted in 2 positions
➜ Manufactured from wear-resistant S355J2+N and HB500 steel
➜ Protruding cutting edges protect weld seams and side parts
➜ High quality paintwork (primed / painted)
➜ 1 year guarantee on welds
➜ Excellent value for money
Anwendung:
Spaten, Powerspaten, Räumspaten, Verteilspaten für Bagger
Der Spaten, ein Präzisionswerkzeug für schwierige Einsätze, ob Schachtungen für Hausanschlüsse, Abstechen von Grabenwänden, Herstellung von Unterfangungen, Schacht- und Schürfarbeiten, Freilegung von Kanälen, Arbeiten im Gleisbau und viele Einsätze mehr.
**** Ihre Vorteile ****
✅ Geringe Wartungs- und Instandhaltungskosten ✅
✅ Schnelle Lieferung, i. d. R. 24-48 Stunden (Montag-Freitag) Deutschlandweit ✅
✅ Gute und freundliche Beratung ✅
✅ 100% Herstellung in EU nach Europäischen Qualitätsstandards ✅
✅ Sehr gute Verarbeitung ✅
✅ Gehen auf Ihre Wünsche ein ✅
✅ Erreichbar 24/7 ✅
❓Wenn Sie andere Ausführung oder Größe benötigen, könne Sie uns gerne kontaktieren ❓
❓Andere Aufnahme wie: MS | Liebherr SW | Verachtert CW | Schaeff | JCB | Direktanbau – Bolzen | Martin | Atlas SMP | Terex | etc.❓
❗ Hinweis: Produktfotos können abweichen. Technische Änderungen vorbehalten. ❗